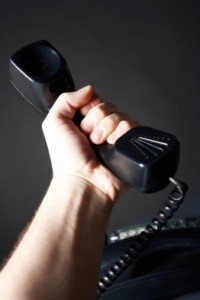 What's worse than being poked in the eye with a burnt stick?
Trying to communicate with Bill Enquiries.
Bill  has a very annoying habit of repeating him/herself.
He/she kept asking me to press a number on the telephone to help me with my enquiries.
Yes, you guessed it. It was an automated voice from a large organisation that should really be named and shamed. I can't really be bothered exposing them because they're too big to care. Besides they've got Bill Enquiries to do all their human work.
No doubt they pay Bill peanuts because they certaintly treat us customers like monkeys.
After pressing various options Bill kept popping up repeating the same question. I felt like I was on the set of Groundhog Day.
The next time I call Bill Enquiries I'll have a burnt stick next to me.
Just in case I need it.
Footnote: I think I'll add another chapter entitled – Bill Enquiries – to the next edition of our ebook 'How To Lose Customers Without Really Trying – The A-Z Guide – sample chapter