I finally got around to doing a photo shoot of  the recent Victorian Hill Climb Championships hosted by the Gippsland Car Club at  Bryant Park, Haunted Hills, Yallourn.
My brother-in-law and sister have been competing for years and asked me to come along and take some photos. It was hot, very hot, carrying a back pack around all day with my gear. The only shelter was the garage on site which they hired.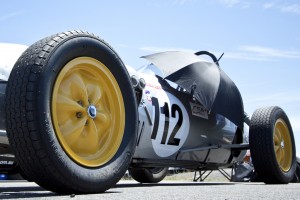 I took a few low angle shots by placing the camera on the ground to test my new 10-22mm canon wide angle lens.
To cool the drivers before the start of a race, umbrellas were used throughout the day because of the heat.
I'll post up more photos of the various cars at the championships soon.