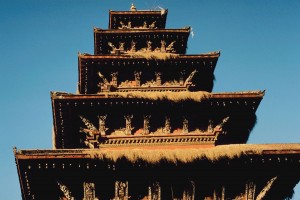 Really looking forward to our trip to Kathmandu in November.
Sue and I are presenting our AQ/KQ workshop at the 2009 World Appreciative Inquiry Conference in Nepal.
This is our first time presenting overseas and it has been a dream of ours since we started working together four years ago.
Traveling overseas on a regular basis has been a dream of mine for many years. I don't consider it work because it feels like an adventure. Meeting new people and discovering new places.
We hope to make overseas travel a regular event  and next year we are looking at going to the USA.
For Kathmandu, I'll bring my new camera along and take a few shots.
And I will be able to meet Sue's friends from the Appreciative Inquiry community. All good eggs, from what I've been told :)
It's funny how things work out. Six months ago, traveling overseas was out of the question. We simply could not afford it. It was still a dream
Three months ago, several major projects came in and suddenly we could afford to go.
I suppose to achieve major goals you need to;
dream
work hard
trust the process
When we get back from Kathmandu I'll write a post about our adventures and share some photos with you.
[youtube]http://www.youtube.com/watch?v=LHxxX0xrVWI[/youtube]2009 World Appreciative Inquiry conference