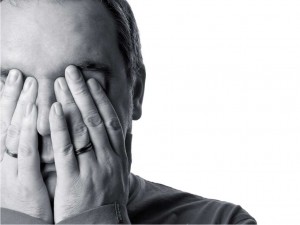 I was standing in a long line at the supermarket express lane waiting to be served.
Well, they call it the  express lane – but really, it's as slow as a snail on valium so I grabbed my new android phone and pressed the Kindle icon.
Up came the novel 'Crime and Punishment' by that Russian dude Fyodor Dostoyevsky, and I started reading it. I thought I'd get through a few chapters before being served.
I waited – shuffled – waited – shuffled and edged closer to the holy grail of the check out counter. Eventually the supermarket honoured my herculean effort of waiting in the express lane – I finally got to be served by a human.
As l left the supemarket express lane I thought that Fyodor had it easy.
Sure he was imprisoned and sentenced to death. And just minutes before his sentence was carried out he was suddenly reprieved and then sent to do hard labour in prison.
But he never had to the endure waiting in line at the express lane of a supermarket. Now that's worse than death.
Yeah, my crime – standing in a supermarket express lane. My punishment – watching my life ebb away.
Footnote: Photo courtesy of Scott Liddell