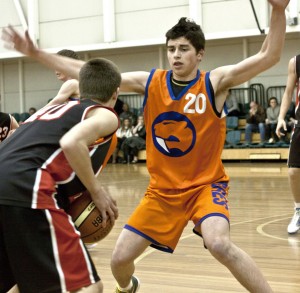 Here's a flash slide show I've created of the recent U/18 Sandringham Sabres, Victorian Championships Reserve Grade finals games.
35 years ago I  helped start the championship program at  the Sandringham Basketball Club now called Southern Basketball Association.
And here I am in 2010 getting involved again after a 20 year absence from coaching at the club.
I got involved this year as a supporter because of the screenplay I've been working on. I've attended some training sessions and games including the finals to tap into the 'coaching feeling ' again.
I needed to do some research so I can write an authentic screenplay which has a basketball background and focuses on men's relationships.
Will I ever get back into coaching?
Ah, no.
I prefer to do my coaching from my armchair.
It's much easier and I never lose a game.