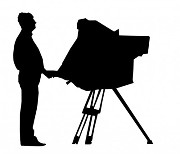 Not much here. I must have been out a lot during the eighties.
Black Adder
Brideshead Revisited
Cheers
China Beach
Hill Street Blues
L.A. Law
Red Dwarf
Roseanne
Thirtysomething
Wonder Years
The Young Ones
Were there really only eleven decent shows on in the 1980s? I challenge you to add any others to the list!