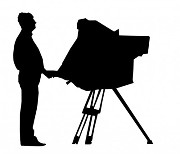 More favourites. Jeez, what happened? The list is getting shorter than the previous two decades. I think I need a transporter to beam me up to the 2000's.
All In The Family
Are You Being Served?
Baretta
Barney Miller
Benson
Bob Newhart Show
Columbo
Fawlty Towers
Flip Wilson Show
Happy Days
The Invisible Man
Kojak
Kung Fu

Lou Grant
M*A*S*H
Mork And Mindy
The Odd Couple
The Parkinson Show
The Persuaders
The Professionals
Quincy M.E.
Rich Man, Poor Man Miniseries
Rockford Files
Soap
Sonny and Cher Comedy Hour
Space 1999
Streets Of San Francisco
Taxi
What are are your 1970's favourites? Or are you still stuck in the 50's and 60's like me.