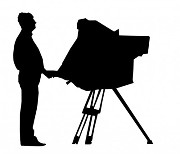 Are you old enough to remember these?
12 O'Clock High
Adam 12
Addams Family
Andy Griffith Show
Batman
Ben Casey
Benny Hill Show
The Beverly Hillbillies
Bewitched
The Big Valley
Branded
Bugs Bunny Show
Burke's Law
Car 54 Where Are You
Carol Burnett Show
Combat

Daniel Boone
The Defenders
The Dick Van Dyke Show
Dr. Kildare
F Troop
The F.B.I.
The Flintstones
Flipper
The Flying Nun
The Fugitive
Garrison's Gorillas
Get Smart
Gilligan's Island
Gomer Pyle USMC
Green Acres
The Green Hornet
Hawaii Five-0
Here's Lucy
High Chaparral
Hogan's Heroes
Hong Kong
I Dream of Jeannie
I Spy
Ironside
It's About Time
The Jetsons
Julia
Land of the Giants
Laredo
Lost In Space
The Lucy Show
Man From U.N.C.L.E.
Mannix
Marcus Welby
McHale's Navy
Mission Impossible
The Mod Squad
The Monkees
Mr. Ed
The Munsters
My Three Sons
No Time For Sergeants
The Outer Limits
The Outsider
Patty Duke Show
Petticoat Junction
Popeye the Sailor
The Prisoner
Rat Patrol
Route 66
Rowan/Martin's Laugh-In
The Saint
Star Trek
Surfside 6
Then Came Bronson
Thriller
Time Tunnel
Tom and Jerry
The Virginian
Voyage To Bottom Of Sea
Wackiest Ship in the Army
Wild Wild West
If you do not remember any of these shows you are either too young or your memory cells have been destroyed by all the LSD you swallowed in the sixties.
Footnote: LSD = Lollies Sweets Drinks