After a hectic few weeks Sue and I decided to take a mini road trip around the Dandenongs and the Yarra Valley last Sunday.
We started from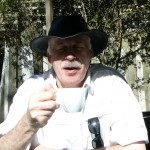 Mt Dandenong near the famous William Rickett's Sanctuary then drove up through Olinda past the craft shops and down the winding road passing several restaurants and cafes.
We weaved our way through Monbulk and turned left at the roundabout  towards Silvan, passing the tulip farm, reservoir and fruit and cherry farms. Out the back of Silvan we took the road to Warburton but at the last moment turned right travelling up through the hills towards Cockatoo, Yellingbo, and finallly to Gembrook where we decided to while away the afternoon at the local cafe, sitting out the back, drinking a hot chocolate and a cafe latte.
It was our time out away from the millions of things you need to do to run a business.
After the relaxing cuppa's we leisurley drove to Emerald, back to Olinda where we stopped at a craft shop for a while. We looked at all the fascinating crafty things we couldn't afford to buy. We left the craft shop and  drove around the corner and down the road to our local Pizza place for dinner.
We certainly needed the time out because sometimes the focus seems to be on all the reasons why we can't take a time. And that road leads to stress.
Perhaps it would be better to focus on what can be done so we can have a break.
Otherwise there will never be time for a break because there will always be something to do.
We have a another mini break planned for  Walhalla soon but that's another story.