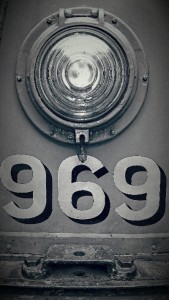 Well, I didn't get a humongous response (about zero) but the photo is the front lower part of a W Class tram.
A famous icon of the past here in Melbourne that I remember very well growing up in Fitzroy in the 50s and 60s. Here's a clip of a W class tram taken in 2010.
I took this photo outside the Art Centre, in town, after a play we attended. The tram is an exhibition piece that is located near the front entrance.