Do you remember the golden age for libraries?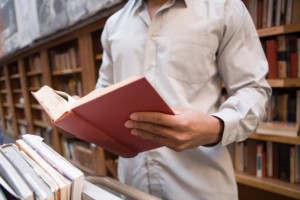 The days when the librarian ruled supreme.
Any noise would be met with either a stern look, a 'quiet please' or 'you will have to leave' response from the librarian.
Well, it's mayhem now. They let any 'riff raff' in.
The other day I was in a library browsing for something to read. I walked in and out of the aisles and discovered a fascinating book to flick through.
I sat down on a stool nearby and then the 'riff raff' erupted.
A little kid was laughing and talking and running around the aisles.
A student working on a computer talked loudly on her mobile phone.
Elderly people nearby raised their voices.
All very distracting, as I read the same  paragraph several times.
They really should ban the 'riff raff' from the library.
No kids – no students – no elderly people, allowed in the library.
That way I can sit quietly in my corner and read my book – Organized Crime – in peace.