Do you remember the Seinfeld epsiode where Jerry and George pitch an idea for a television show which is about nothing?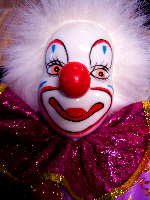 Well, this post is about nothing. It's about people who have nothing to say and say it loudly and in your face.
And the media is littered with the usual suspects such as celebrities, comedians, sports commentators and politicians. Now, not all of the people in these groups have nothing to say. But you'll find more of them than you would in the general population.
I'd love to see a piece of technology that could run sub titles to reveal what the nothing people actually think while they are saying nothing.
For example here's what would make me sit up and listen rather than throw my remote control at the television set.
Celebrity: My fans mean everything to me – peasants
Comedian: This is a true story! – I'm lying
Sport Commentator: That was a tough tackle  – thug
Politician: My leader has my full support – just don't turn your back, you mongrel
Hmm, telling the truth.
Wouldn't that be revolutionary!