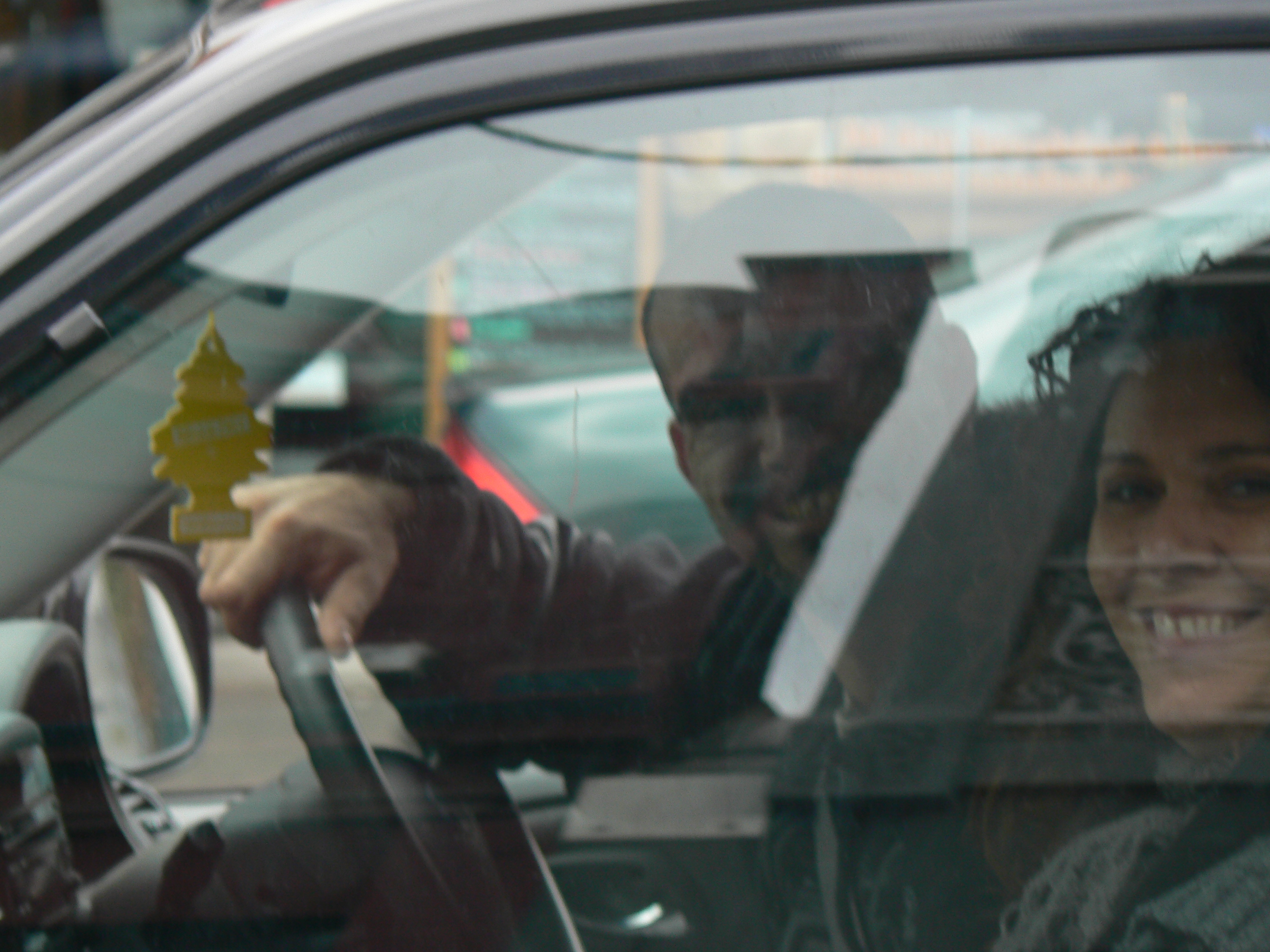 This is not the picture I wanted to take but I had too to keep everybody happy including myself.
I was in Brunswick Street Firzroy (Melbourne Australia) having a go at street photography.
I walked up and down several blocks of crowded cafes, shops and past some very weird looking people (besides myself), preparing  for an opportunity to take a 'good photo.'
There was a cafe across the road which looked interesting and I set my camera ready to take a shot as a stream of cars kept passing by. I was waiting for a gap between the cars to take a photo. The long line of cars stopped and my shot was blocked by the car in the above photo. I kept my camera in position waiting for the car to move so I could take a shot.
The fellow in the car vigoursly waved at me to get my attention. I ignored him to focus on my shot. He kept waving and I eventually took a shot of him, gave him the thumbs up; he and his passenger then broke out into a huge smile, I smiled back and he  drove off.
The photo I eventually took was ordinary but I kept this photo to remind myself of a moment in time when strangers made a connection by sharing a smile.
Footnote: This for the techies and it makes me look intelligent – Panasonic DMC-FZ7 – f/3.3 1/50 sec ISO-80