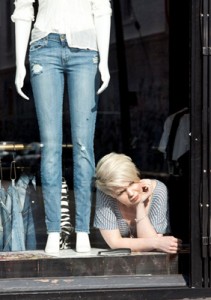 This was a quick shot I took while walking down Brunswick Street in Fitzroy.
It was late afternoon and I was taking a break from a meeting and decided to do some street photography.
I wonder what she was thinking? Was she bored? Perhaps the traffic or a person in the street caught her eye?
Or maybe she was thinking of a better job?