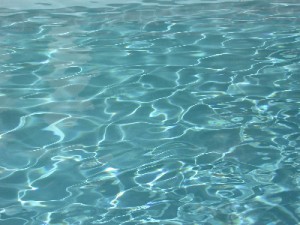 I read in the recent Saturday's Age newspaper section of Your Week about a sign at the Fitzroy Baths that read "Dangerous Deep Water" and under that was written "Aqua Profonda"
According to the article the sign was created in 1953 by Fitzroy pool manager James Murphy who 'was regulary pulling 'new Australians' out of the deep end ..  he asked an Italian mate what the translation for 'deep water" was' and so Aqua Profonda was added to the sign.
In all my days of swimming at the Fitzroy Baths as a kid in the late 1950s and 1960s I never saw that sign.
But that was not unusual – who reads signs if you're a kid.
I relied on the pool manager to yell, 'stop doing bombs or I'll chuck ya out'.
Now that was a sign I listened to if I wanted to stay in the cool water of the oasis that was the Fitzroy baths during those hot summers of my childhood.