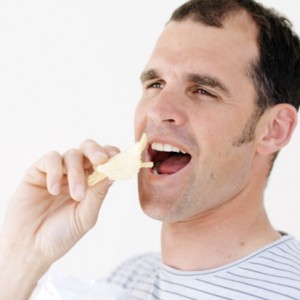 It always happens.
You go to the movies. Settle into a comfy chair and then the movie starts.
And so do the infernal potato chip munchers who almost drown out the Dolby sound system.
First you hear the agonising slow opening of the chip packet and then the slow munch, munch.
Chip munchers are oblivious to other people in the theatre. Maybe it's because the excessive fat and salt they devour from their packets of doom destroy their brain cells or maybe the concept of manners is foreign to them.
Well, it's time to fight back.
I reckon the three strike rule should apply. Strike one – confiscate their chips. Strike two – $10,000 fine. Strike three – capital punishment – forced to eat chips until they drop (not in a theatre).
The world would be a better place without chip munchers.
And so would movie theatres!