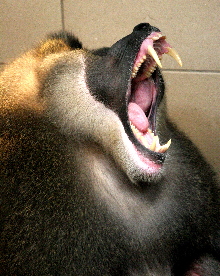 Not all the action was on the screen when I went to see a blockbuster movie recently.
There was mayhem in the audience, especially with the sound effects, which was way louder that the sound track of the movie.
Here's what assaulted my ears:
slurping drinks
rustling of lolly annd chip wrappers
crunching chips (loudest sound on earth – especially in the dark)
mobile phone
popcorn crunching
talking
All this happened during a matinee session on a Saturday and all the people there were either teenagers or probably in their twenties.
Now before you accuse me of being prejudiced against young people, the same distractions also come from some seniors – even in non blockbuster movies that actually have a script. So bad manners are not really age-related. You can be a bit of a dill at any age.
I dream of a day where everyone in a movie theatre just sits there and enjoys the movie in silence without sounding like monkeys at a zoo during feeding time.
But for the time being I'm stuck in the blockbuster zoo.
Oh well, it may end up  'monkey see, monkey do' so next time I'll come  armed with lollies, popcorn, and ice cream … and join the frenzy.