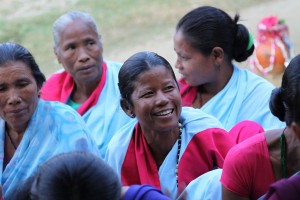 Here's an edited version of our slide show "A Chitwan Adventure – village banks, elephants and a river at dawn".
It runs for 5 minutes 31 seconds and it's a  slow download so please be patient. I would be very interested in your feedback.
In 2009 Sue and I were in Nepal for the World Appreciative Inquiry conference, held in Kathmandu. After the conference we spent four days in the Chitwan district, national park.