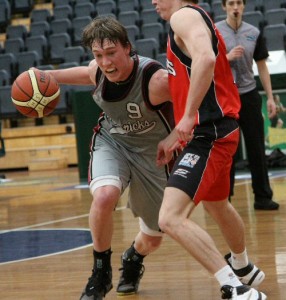 Well, I've finally taken off the training wheels and created my first solo flash presentation.
Sue helped me with Night On The Town and The Bridge but this is my own baby.
The 2010 National Junior Classic was played in June and it's the first  tournament I have attended since I stopped coaching junior basketball over 20 years ago.
I went along to  test my SLR 50D Canon, without a flash,  using only the manual control and for the opportunity to take basketball photos .
As I stepped into the stadium for the first game I felt like I was transported back in time to my coaching days and went into a coaching mindset. That lasted only a few seconds. It's much easier being a grandstand coach these days.
I hope you enjoy this 3 minute flash presentation – 2010 National Junior Classic.